This Austin A40 Somerset DHC which had been stored for many years was overhauled to bring it up to a MOT standard. Cosmetic repairs are to follow, but this shouldn't stop the car being enjoyed over the summer.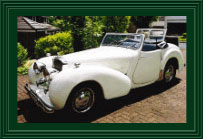 Triumph Roadster 1948

Full body restoration; including timber framework and aluminium welding on the rear body.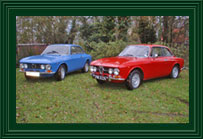 We have a passion for Italian cars, & have restored many Giulia Coupes & Saloons.